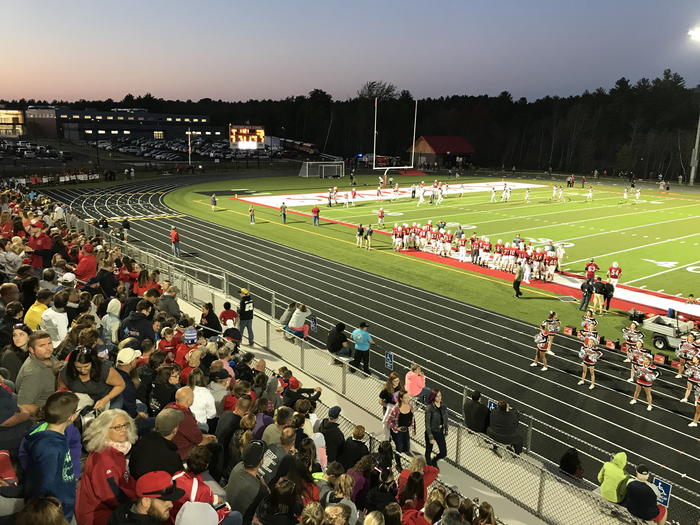 Sanford Springvale Chamber of Commerce President Rick Stanley is pictured awarding a $1,000 scholarships to Taylor York who will be attending Southern New Hampshire University to study in the School of Business program.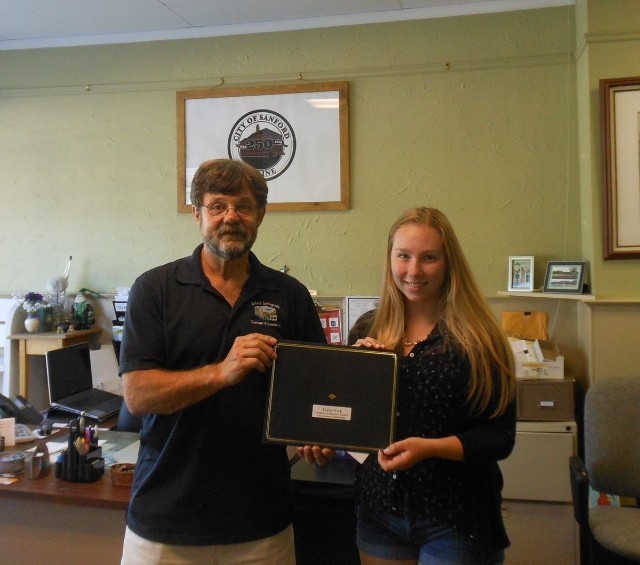 Chamber of Commerce President Rick Stanley presents SHS/SRTC graduate Thaddeus Forner a $1,000 scholarship. Thaddeus successfully completed the SRTC Academy of Business program and is attending Suffolk University in Boston.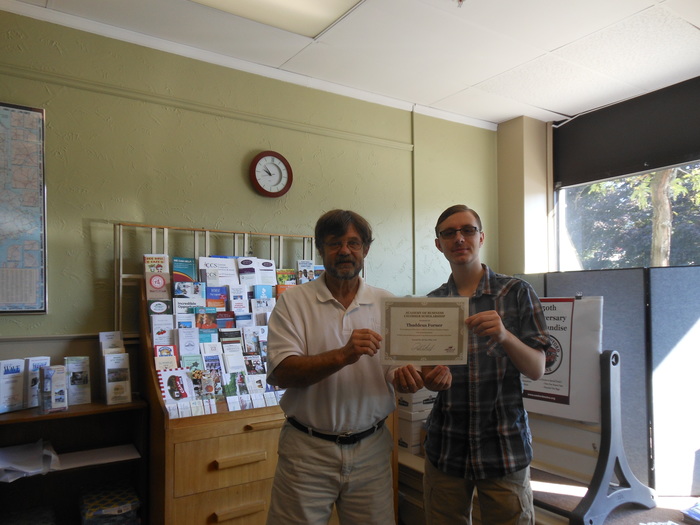 Members of Sanford Rotary tour the new high school and tech center!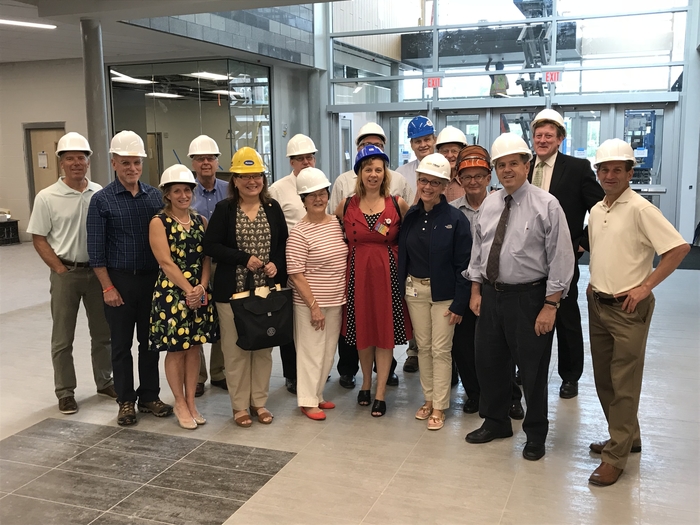 Congratulations to Sanford High School senior Andrea Giles for being named a National Merit Scholarship semifinalist!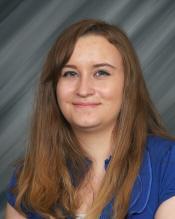 Pratt & Whitnet donates $25,000 to the Legacy Foundation in support of the Precision Manufacturing Program.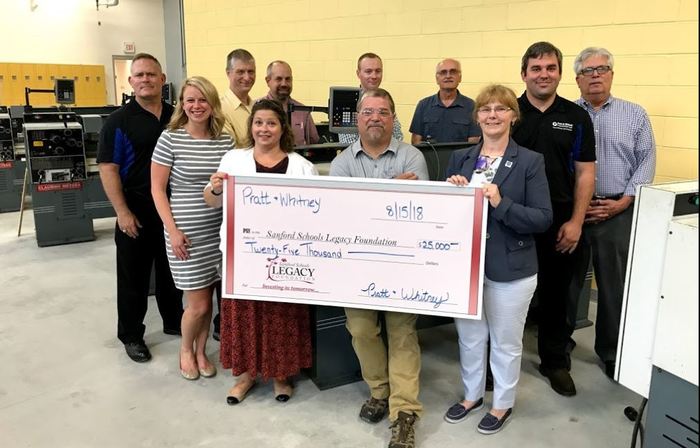 The new Alumni Stadium at Sanford High School was dedicated on August 31st to standing room only crowd.